My Recent Leg Injury Got A WHOLE LOT Easier To Deal With When I Found This.
"I can't be off my feet for 3 months! Who's gonna take care of the kids!"
This was the first thought that came into my brain the moment the doctor gave his diagnosis.

It was 3 months ago, and I was stretched out on a gurney, laying there in the recovery room in Morristown Hospital in New Jersey.

I'd just been involved in a fender bender on my way to pick up my youngest from kindergarten when I was "T-boned" by some moron at a red light.
I definitely got the worst of it...

My left leg had taken the brunt of the impact, but apart from a few cuts and bruises the rest of me was OK. 
I Want My Freedom Leg Now!
Experiance Non-Weight Bearing, Hands-Free Mobility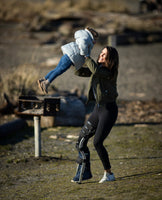 I was more concerned with how I was gonna feed, dress, and taxi my 3 kids to and from their activities while hopping around like a banged-up frog.
Anyway, I couldnt dwell on it for too long because the hospital needed the bed, so I signed my insurance form, was given a handful of tramadol, and some old crutches that wouldn't have looked out of place in a Vietnam war movie.
They sent me home to rest up.

And even though I was told to stay on bed rest for at least 2 weeks I don't think my kids got the memo…

Because they still expected me to be their mom and carry on like nothing had happened.

Brandon, my husband, had taken emergency leave from his construction job to help me out.
Bless his heart for that.
But we both knew this would only last a week, as they needed him back, and we still had to pay the bills.
So, when that next week came around, I was on my own.
(Well, me and my antique crutches at least.)
I Want My Freedom Leg Now!
Experiance Non-Weight Bearing, Hands-Free Mobility
The Freedom Leg Guarantee
Order the Freedom Leg and we guarantee that you'll be able to walk stairs, carry your own coffee, and not have to use crutches ever again! Our support team will help you fit the freedom leg, or we'll refund 100% of your money back.
- Inventor of The Freedom Leg
The first 3 days were an outright struggle.

I got used to walking in a straight line pretty fast. (Apart from the sore arms and blisters on the palm of my hands).

But have you ever tried doing laundry, cooking meals, and climbing stairs when you're balancing on two sticks?

Bottom line, it didn't happen.
I'm not proud to say this, but the house was a MESS and soon everyone was down to their old underwear at the bottom of the drawers. 

It was around 2 weeks after the accident when I sat there on the kitchen floor was surrounded by dirty washing, and in my opinion, a filthy house.
I couldn't take it anymore…
…I broke down. 
I Want My Freedom Leg Now!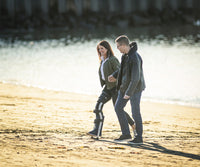 There was no way I could live like this for the next 2 months.

Surely, in a world where we send people into space and Tesla's can drive you to work without you even looking…

There MUST be something better than these crappy ass crutches!
So, I sat there on my phone on the floor and started googling for something better.

After about an hour and a half, I found it!

The leading alternative for a hands-free crutch.


The Freedom Leg Brace.
I Want My Freedom Leg Now!
The Freedom Leg Changed My Life
I came → This ← close to getting one of those cumbersome "knee cart" thingies, and (knowing what I know now)
I am SO glad I went with the Freedom Leg instead!
Who Can Use Freedom Leg?
The Answer is... Anyone!
• Foot, Ankle, and Knee surgery
• Fractures of the foot and ankle
• Femoral condylar fracture
• Fusion of foot or ankle
• Proximial tibial fractures
• Femur Fracture
• Midshaft tibial fractures • Micro fracture of the knee • Micro-fracture surgery • Osteotomies • Patellor fractures • Post-op neuromas • Achilles ruptures • Plantar wounds • Bunionectomy
And More!!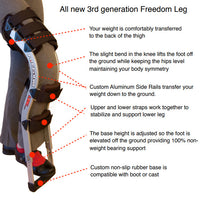 The Freedom Leg is
Durable
Made With Durable, High Quality Materials: You won't need to worry that the Freedom Leg will ever be uncomfortable, or let you down!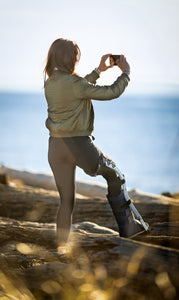 Simple to use
It's Easy to Get Up and Simple For Anyone To Use: No learning curve here, your new Freedom Leg just plain works the way you expect it to!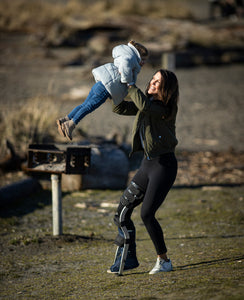 Helps Make Life Better
I Can Fully Live My Life Again! And, in the end, THAT is the main reason to Get Your Freedom Leg Right Now