FREEDOM LEG 3.0 Reviews ★★★★★
🛑 Don't use a knee walker which leads to knee pain and lack of independence.  
🛑 Don't experience the pain and inconvenience of traditional crutches.

✔️ Carry on with your regular activities like nothing ever happened.  
✔️ Our expert support team will guarantee it works for you or your money back. 
✔️ Doctor recommended solution.   Class I Medical Device. 
See What Others Are Saying
Read All Freedom Leg Reviews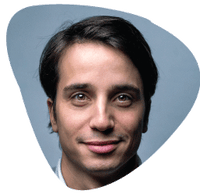 Michael Kashlak | ★★★★★
At the age of 45 I had the unfortunate luck to have fractured my tibia and ruptured a bicep Skiing. Needless to say, getting around on crutches with one arm disabled is no easy task.  Due to my injury to the tibia I could not use a knee scooter or knee crutch so I decided on the Freedom Leg 3.0 (FL3.0).  There was a small learning curve, but within an hour I was able to hobble around my house crutch free and hands free (which is a wonderful feeling after being on crutches for the last 3 weeks). 
Heather Fleming | ★★★★★
Freedom brace has given me my freedom I have ms and chronic pain in my left leg so need two crutches which I can't get far on 3 kids and a dog before getting the freedom leg brace I was very limited in what I could do or where I could go and was stuck in the house a lot now I can be a mum I can take them to school , push a pram and go back to
The Freedom Leg Guarantee
Order the Freedom Leg and we guarantee that you'll be able to walk stairs, carry your own coffee, and not have to use crutches ever again! Our support team will help you fit the freedom leg, or we'll refund 100% of your money back.
- Inventor of The Freedom Leg
The Freedom Leg is Safe, and Medically Proven
Independent research has proven that the Freedom Leg is safe, and effective. It is preferred by many doctors, and most patients.
The Freedom Leg is the clear choice to help you regain your freedom.